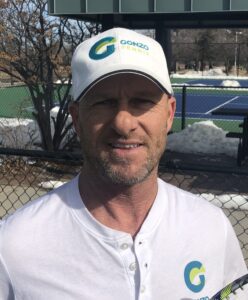 Founder / Owner of Gonzo Tennis
I am Gonzo Garcia. I have been teaching tennis for 35+ years.  I started teaching tennis helping my father at the age of 15. I never stopped since then. After so many years I still enjoy my time on the tennis courts like the first day.
I participated in several professional training courses and conferences in Argentina, Europe and the United States. In 2001 I moved to Boulder and I have been a USPTA (United States Professional Tennis Association) certified coach since 2002, as well as a Level 1 teacher with the Argentine Tennis Association.
My goal, as a coach, has always been to create programs that promote and develop the growth of tennis in every club I work and to include the entire family in the education and enjoyment of tennis.