Building great players and great people
Gonzo Tennis Academy was founded in 2004 by Gonzalo "Gonzo" Garcia with the idea of bringing quality tennis programs to the Boulder community and beyond. We welcome all players to discover more about this truly international sport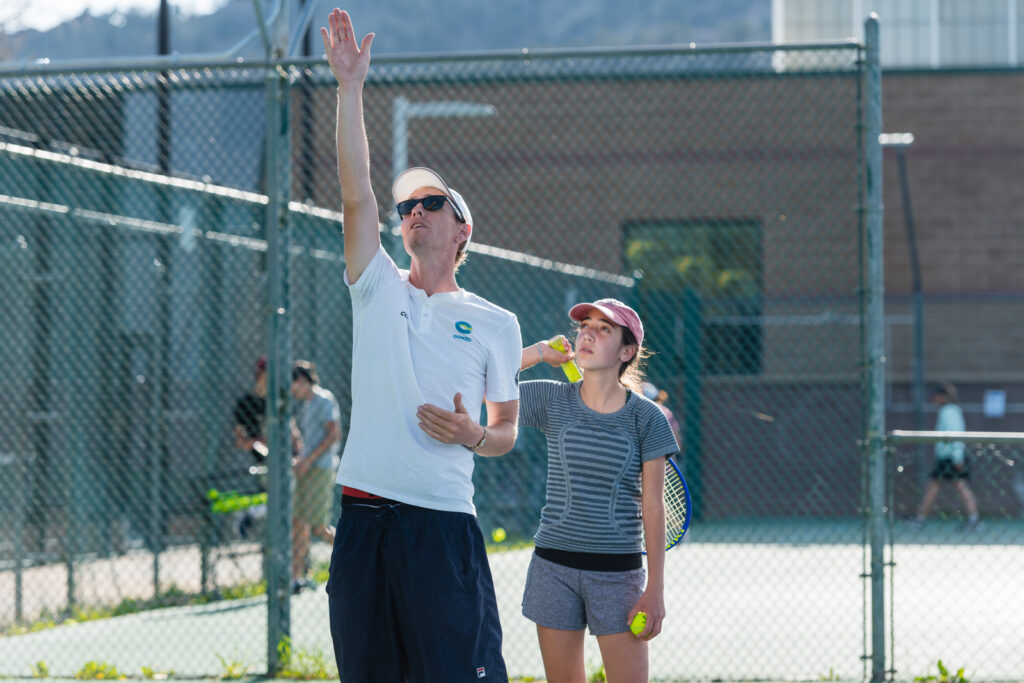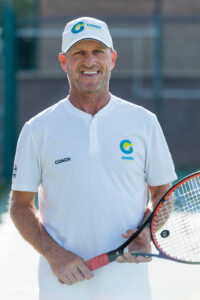 Gonzalo "Gonzo"García
OWNER/FOUNDER OF GONZO TENNIS​
I am Gonzo Garcia. I have been teaching tennis for 35+ years.  I started teaching tennis helping my father at the age of 15. I never stopped since then. After so many years I still enjoy my time on the tennis courts like the first day.
I participated in several professional training courses and conferences in Argentina, Europe and the United States. In 2001 I moved to Boulder and I have been a USPTA (United States Professional Tennis Association) certified coach since 2002, as well as a Level 1 teacher with the Argentine Tennis Association.
My goal, as a coach, has always been to create programs that promote and develop the growth of tennis in every club I work and to include the entire family in the education and enjoyment of tennis.
After a lot of years being involved in coaching tennis both as a private instructor and a director of tennis programs, in 2004 I founded Gonzo Tennis with the idea of bringing quality tennis programs to the Boulder community. In 2007 Gonzo Tennis partenered with the City of Boulder to be in charge of all teaching programs
Over the last 10 years in the City of Boulder I have created and developed a quality program on public facilities that grows bigger each year, and this past year I had the opportunity to start working with the City of Longmont.
"Over the years my son has advanced to the High Performance program and is a Varsity player at Boulder High.  I have found the adult classes to be welcoming, challenging and essential in advancing my own tennis goals.  I recommend Gonzo Tennis for players of all ages and abilities because there are a wide variety of classes for everyone.  How fortunate we are to have this excellent, accessible program in Boulder" says Betsy Silvester, Boulder resident who participates in our program.
I have also been in charge of the tennis program for I Have A Dream (IHAD) Foundation in Boulder since 2015.
Matt Kamhi from City of Boulder says "Gonzo Garcia has been offering tennis programs for youth and adults for the City of Boulder Parks and Recreation Department for over 10 years. Gonzo has always been a pleasure to work with. He is extremely dedicated to the sport and his passion shines through to his programs. He has hired and trained an amazing staff that shares his same passion for not just tennis, but teaching it to the Boulder community. Gonzo routinely has full classes with waitlists and is one our parks and recreation department most lovable employees/contractors."
In 2007 our program had 400 registrations. In 2018 Gonzo had close to 2,500 people participate in his tennis programs, which makes his contracted program our departments most popular".
Memberships:
USPTA Certified coach since 2002
USTA Colorado Board of Directors
USTA Colorado Junior Recreation Committee
To learn more about Gonzo, click here for the Interview in the Spring brochure of the Boulder City Parks and Recreation Magazine.